About

Greetings!  My name is Gail Nettles and I just love chain maille jewelry!   Taking a pile of jump rings and creating beautiful chains, which then become bracelets, necklaces, earrings and…who knows what else.  🙂  It's fun and at the end of my session I have something new.  OK, maybe I don't come up with a masterpiece each time (after all, a girl has to play with rings sometimes), but I always have fun or learn something new (usually both).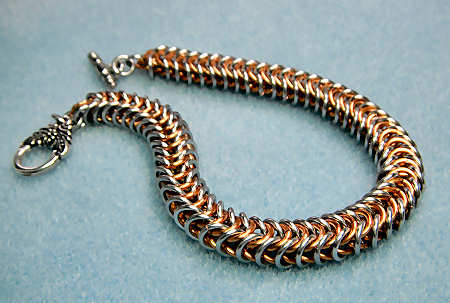 I like teaching, too.  So along with what I hope is a lot of good information and cool photos, I have tutorials.  Some are for weaves, some for jewelry…but most times they include both.  Some are freebies from me to you, but the more complex ones have a small price.  I do try to over-deliver, though.
So take a peek at those as well.
Anyway, I live in Florida, and as my dear hubby can attest, I tend to be either surrounded by jump rings or dropping rings while I walk around the house.  (Darn those rings jumping off the pliers and onto my clothes, shoes, etc., LOL.)
Also in the household are a multitude of furry "children" — our rescue kitties.  They like jump rings too, although I try to keep the two separated.  🙂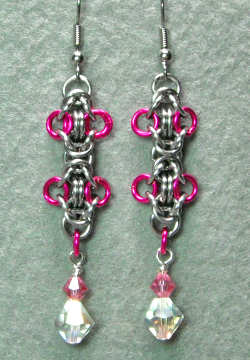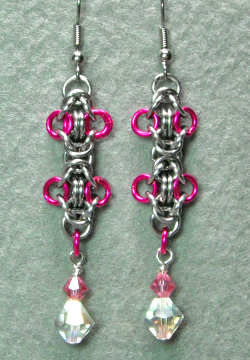 Let's see – what else?  Well, I like to use all kinds of metals for my rings.  Before silver became so darned expensive, almost all my work was in sterling or argentium.  Nowadays I use a lot of the colorful rings — enameled and anodized.  And I find that I really enjoy having the different colors.  I get my rings from all kinds of different places, and 99% of my rings are saw-cut.
So, enough about me — time to go get maille!  🙂